Introduction of an integrated information and booking system at railtour suisse sa
railtour suisse sa was established in 1972 and today is one of the leading Swiss providers of tours of cities and Switzerland. It also offers holidays in Italy, France, Germany, as well as group and opera tours, besides other specialised travel. The introduction of an integrated information and booking system with back-end integration allows end customers to find information via the internet about available accommodation and its prices, to book directly and immediately afterwards to receive a binding booking confirmation. This very broad back-end integration enables interesting added value services, e.g. a hotel search by room rate and real availability, which online bookers use very frequently.
Background:
Schweizerische Bundesbahnen (SBB, for short) established in 1972 railtour suisse sa (railtour, for short) in conjunction with a series of independent travel operators and travel agents. Originally, railtour offered train and car travel to bathing resorts which, however, lost their attractiveness as a consequence of the growing charter business to destinations further afield. Therefore, the company reorientated towards the city tours market which was increasing in strength at that time.

Today, railtour is an independently operating subsidiary company of Kuoni; SBB now holds only a minimal interest of some 3 % of the share capital.

With some 110 employees based in the locations of Berne, Zurich, Geneva, Lausanne and Paris, railtour generated in the financial year 2002 turnover of some CHF 95 million. In the course of this activity, some 200,000 passengers were served.

Around 95 % of the turnover in 2002 was generated via travel agents, although besides the 1,000 smaller travel agents, the approximately 100 SBB travel agents, which are to be found in all major Swiss railway stations, contributed a significant portion of this turnover. The remaining 5 % was generated via telephone direct sales, as well as through the booking portal www.budgethotel.com.


Industry sector, product and target group:
railtour's current offering comprises city tours, Switzerland tours and holidays for groups, holiday trips and special tours. Normally a package is sold including transport, hotel accommodation and optional additional services at the holiday destination. This offering is directed first and foremost at private customers; however, the high-quality hotel range in over 200 European destinations also attracts business customers.

With the aid of the internet, railtour wishes to respond to the trend that an increasing number of travelers wish to book directly with the travel operator. Besides simply being present in the internet, railtour wishes to offer customers added benefit through online booking, which, however, does not require any personal consultation on the part of railtour. Here, the responsibility falls to railtour as intermediary which provides the additional information required for direct sales and thus enjoys a high level of scalability at almost constant costs.

Despite a comparatively low investment volume, railtour has succeeded in recent years in developing a well-known portal that profits from the general dramatic increase in online bookings. In addition to the increasing willingness by travel consumers to book their accommodation online, railtour is also in a position to benefit from a significant market trend. Whereas organised city tours were hitherto few and far between on the market, more and more travellers are taking advantage of the agency service of city tour specialists.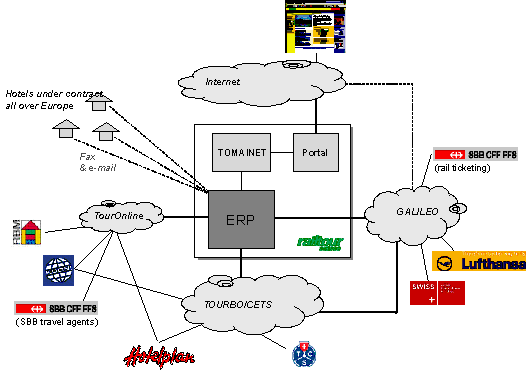 Fig.1.1: Overview of railtour suisse sa and connected networks


Company vision:
railtour pursues a market segmentation strategy with regard to its hotel range: catalogues offering hotels in the upper categories are promoted to more discriminating travellers, while travellers on a low budget are offered catalogues with offers at cheaper prices.

Parallel to this, railtour runs a multi-channel strategy, which increasingly supports, in addition to classic distribution via travel agents, the information, planning and booking online of a journey via the website www.budgethotel.com.

From the customer point of view, railtour gains edge against the current competition through the optional facility of booking as a "bundle" additional services such as tickets for public transport at the booked destination, theatre and musical tickets, as well as high-quality travel documentation.
E-Business is considered at railtour as an instrument for sales and marketing and is harnessed as an opportunity to increase turnover. Organisational incorporation is carried out according to marketing strategy in the "Special tours" segment.

In mid-2003, the areas of the company responsible for the internet were reorganised with the aim of reacting more quickly to enquiries and of updating the extensive internet offering promptly. The strategic assessment of the internet as an information and transaction medium has thus been acted upon. This assessment is reaffirmed by the dramatic increases in the click rates and the number of bookings via the internet portal.


Importance of E-Business in corporate strategy:
Although the turnover generated via the website www.budgethotel.com is currently still low, the position occupied by the internet as a sales channel is gaining in importance. Therefore, it can be observed that there is overall a high internal acceptance of E-Business related initiatives.

The E-Business projects are realised by external partners while running of solutions is handled by the internal IT department.

The E-Business initiatives currently realised are in the main those which promise long-term orientation and/or a long-term effect and which lead to a utilised benefit on the part of the customer. Among the initiatives currently being realised is the bookings portal budgethotel.com which can be considered as a strategically-aligned project.

Thanks to the combined effect of the two positive aspects of growth segment and customer willingness to make bookings online, railtour expects strong increases in turnover to continue.

railtour suisse sa is an established travel operator. With the E-Business
solution budgethotel.com, the market segment of internet-affinitive
urban holidaymakers is addressed.

railtour has taken on in the booking portal an extensive back-end integration, which processes efficiently and reliably end customers' transactions.


Areas of application of E-Business in the company:
Major travel agents are linked by means of various networks (e.g. Tour-Online or TOURBO/CETS) directly to the railtour ERP system via booking terminals. Smaller travel agents and end customers use appropriate booking forms on the website www.budgethotel.com. In this way, not only are traditional booking processes supported but also the possibility is created of providing smaller and possibly also specialised travel agents with an efficient access facility.

railtour offers as a consultation service on the sales side comprehensive information sections (travel reports, general and current information about destinations, etc.). Another advantage over competitors is the facility of making a firm booking for currently available accommodation at definite prices.

After an end customer has completed a room booking, she receives a corresponding confirmation. The booking information is simultaneously transmitted by fully automatic means to the hotel where the room has been booked.


Partners:

ERP provider
A host-based booking system from WBS-Blank is used as the ERP system. The ERP system has been in use for some 15 years. As the ERP system in its basic version did not possess any interfaces suitable for direct implementation of an online booking system, it was equipped for this purpose with additional modules which execute the required query, reservation and booking functions via a Common Gateway Interface (CGI). Query results are structured using HTTP – similar to a web service – and made available to the booking portal.

Internet service providers
The company Unic Internet Solutions saw through the complete project and programmed in addition to the front-end and back-end of the booking portal selected middleware to enable communication between booking portal and ERP system.

Unic employs 63 staff in two locations, Berne and Zurich, and is the largest independent internet service provider in Switzerland. Since its establishment in 1996, Unic has developed numerous internet solutions for companies in the travel sector and has thus acquired a wealth of knowledge regarding specific needs, technologies and appropriate approaches to solutions.

Business partners
The hotels and providers of additional services represented on the booking portal communicate with railtour mainly by e-mail or fax. In this way they provide information on the binding availability of rooms on a specific date and at a specific rate ("quota") and outsource marketing to railtour.

Completed bookings are likewise transmitted to the hotels' ERP system by e-mail or fax, as well as in certain cases by data exchange. As booking confirmation, the end customer receives a voucher recognised by the hotel.

Choice of partner
Unlike many E-Commerce start-ups where internet activities were developed separately from traditional business activities, at railtour all sales activities are linked to one another. Thus, work undertaken by individual departments such as marketing, direct sales and also by purchasing and logistics can be utilised in combination with classic distributions channels via travel agents (multi-channel strategy). The following sales partners are incorporated into the platform:
Travel agents
Since railtour started operating as a company, travel agents have played a central role in sales. Travel agents are linked via a specific network of their choosing, such as Tour-Online or TOURBO/CETS, with the ERP system, for the purposes of processing bookings (cf. fig. 1.1).
Travel portals
Specialised portals such as those of airlines or railway companies refer numerous interested visitors who research and book trips via the internet independently. The travel portal receives a booking commission on each transaction completed by a visitor from a linked travel portal.
Hotels/hoteliers
A great many business relationships had already been forged over the many years of railtour's business activities. The linked hotels reserve for railtours for a certain period of time a number of rooms at a fixed price and guarantee railtour availability of these rooms.
In the case of railtour, there is a distinction to be made between internal and external integration (cf. Fig. 3.2). Internal integration on which this case study focuses concentrates on the link between the railtour ERP system and the booking portal www.budgethotel.com.

There are two dimensions to external integration (cf. also Fig. 1.1): firstly, travel agents are linked to the railtour ERP system by means of TourOnline and TOURBO/CETS; secondly, the booking data is exchanged with the linked hotels by fax and e-mail. A constant connection of the hotel ERP systems is not yet in place at the moment, but will hopefully be implemented in the near future. Major hotel chains, however, now have at their disposal access to inter-operator networks and can be booked directly through these, too.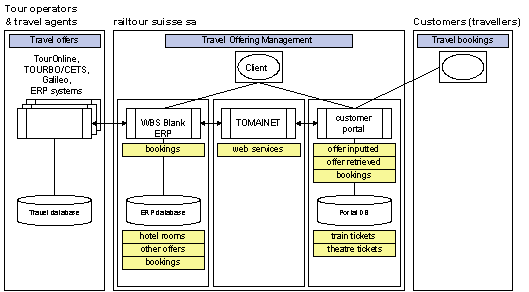 Fig. 3.2: Internal and external integration


Business perspective:
railtour takes on the task of acting as agent for room contingents offered by the connected hotels. In addition to the traditional distribution channels via travel agents and other tour dealers, the booking portal also allows direct sales to end customers.

By means of a billing system which has been in place for several years, conflicts with the sales partners are avoided owing to the fact that online sales partners receive – as with traditional bookings – a commission on bookings resulting from their activities.

Prerequisite for identical process quality and processing reliability in all distribution channels is access to all sales units whose data is identical. This access is guaranteed through the implemented internal integration strategy.

Reservation enquiries received via the booking portal are forwarded to the ERP system, processed there like enquiries from travel agents and after confirmation by the customer, are sent on as booked. Booking information is forwarded by e-mail or fax to the hotel issuing the offer. Simultaneously, the customer receives a voucher as booking confirmation and the invoice, or her credit card is charged.


System architecture: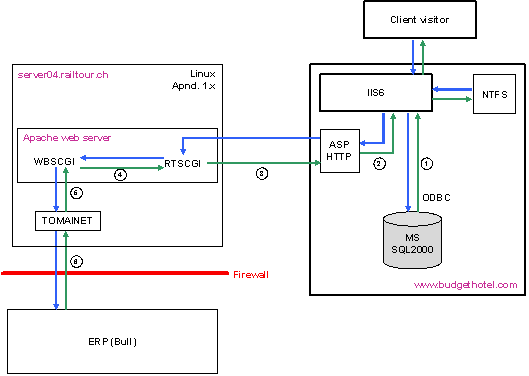 Fig. 3.3: System architecture and communication processes

Enquiries addressed to the booking portal by web browser can be divided into two categories: either the enquiry relates to (travel) information stored in the booking portal database (cf. (1) in Fig. 3.3) or it is a booking enquiry which is forwarded via the internal interface (2) to the web service that encapsulates central functions of the ERP system. The ERP itself is not directly accessible and is protected by a firewall.


Application view:
In terms of the application, four central components can be distinguished which interact in accordance with the communication processes as depicted in Fig. 3.3.
The booking portal represents the front-end for bookings and presentations of all offers. It provides a hotel search engine as well as comprehensive travel information. railtour employees manage hotel information on the portal in addition to the above-mentioned travel information. Batch processes update asynchronous price information for hotel searches from the ERP system. Availability enquiries and bookings are forwarded to the ERP system via TOMAINET.
TOMAINET is a Java application and transmits CGI queries to the ERP system. Query results are returned in XML format and delivered to the booking portal.
Room contingent information is managed in the railtour ERP system (sector-specific software from WBS Blank GmbH). Here, prices and availability of every single room per night and per hotel are saved and updated centrally.
Processing in the respective hotels is extremely varied: some hotels work with sector-specific ERP solutions, while others continue to carry out most of the room allocation planning and sustainment manually. A connection between major hotels' existing systems and the railtour ERP is to be implemented.
Currently there is still no constant electronic data flow; travellers' booking data are transmitted to the hotels by railtour using fax and e-mail. As the hotels guarantee the room contingent to the operator, every booking made via budgethotel.com is a guaranteed room booking.


Technical view:
The display level of the booking portal is run on a Microsoft Windows 2000 server. A version 6 Internet Information Server (IIS) from Microsoft is used as the web server for this.

The web application is based largely on Active Server Pages 3.0. Specific functions have been realised as server-side ActiveX components. A database on a Microsoft SQL-Server 2000 serves as a database of travel information and other, non-booking-related information. The middleware is run on proprietary hardware under Suse Linux.

The ERP system is a host-based booking system that runs on the operating systems AIX UNIX installed on BULL hardware. A stand-alone middleware system handles the connection to the ERP system; the middleware encapsulates the main functions of the ERP system as web service and communicates with CGI (RTSCGI), which in turn passes on information by means of an Apache web server (version 1.3.12). Communication with the ERP system occurs via the TOMAINET connector of WBS Blank GmbH.
Project management and process redesign:
The hotel booking portal budgethotel.com was devised and implemented as early as 1998 by Unic Internet Solutions. Until early 2002, the booking portal was still running without a connection to the back-end system of railtour suisse sa.

Then in spring 2002, the entire booking portal was relaunched. Since then, over 1,200 hotels can be reserved at any time. To do this, the booking portal communicates with the booking system (ERP system), which takes over the other steps in the process, such as executing bookings in the central data pool and forwarding data to the linked hotels, sending out digital confirmation slips (vouchers) to customers and finally initiating the billing process.

All the work was carried out by Unic Internet Solutions in close consultation with railtour.


Software solution/programming:
A detailed and critical analysis of the solution in place from the point of view of both customer and provider marked the initial phase of the relaunch. Parallel to this, an analysis of the interfaces provided by the ERP system was conducted. Based on the results of these two analyses a target concept for interaction between the front-end (booking portal) and back-end (ERP system as booking system) was developed and evaluated in the form of a technological study.

On the basis of the above analyses, the functions of the front-end and the user interface were designed and implemented. Next, the front-end functions were linked up to the middleware. Finally, the connection was established to the analysed interfaces of the ERP system.
Maintenance:
The entire solution, consisting of display front-end, middleware and ERP system is run by railtour itself. Through implementation of appropriate update functions, the responsible staff at railtour are themselves in a position to update content simply and promptly.


Costs and benefits:
Investments at railtour are made as a consequence of strategic considerations. There is no long-term, fixed investment budget in the strict sense. Suggestions for changes or upgrades often originate from customers, are triggered by internal observations or are brought in by Unic.

Dispensing with the cost-intensive, printed travel catalogues is not a viable prospect in the foreseeable future, as this medium is surprisingly important for bookings. A few customer segments, however, can be increasingly served "electronically"; as a result, low-cost marketing campaigns become possible. In addition, the program offered online supports railtour's mission to be able to provide its customers with a comprehensive and high-quality service in various media. Furthermore, in the case of bookings executed online, no manual processes on the railtour side are needed, which results in cost-savings.


Profitability:
The human resources segment represents a not insignificant investment block which cannot yet be covered by earnings from exclusively online business. Here, other, profit-earning segments subsidise the online area. The middle-term goal, however, is that the E-Commerce segment should in future support other railtour business segments financially.

The aim of railtour's online activities is to set up of a business segment in the long term where end customers for the most part acquire information for themselves and thus give rise to only comparatively low process and staff costs. In view of the rather snappy investments in technical solutions, railtour is working towards a swift and target-orientated development of online turnover, in order to attain long-term marginal return. While in 2002 just under 15 % of the direct sales were made via the internet, the future target percentage is set at over 60% in 18 months' time. Due to budgetary restrictions, railtour is assuming in this endeavour more of a "follower" role than an "early adopter.
It is well-known that one success factor in E-Commerce is a strong brand. railtour is considered to be such a "strong brand", which stands for quality and reliability. Even if future segment-specific customer promotion, such as, for example, through the product brand "budgethotel.com" are employeed to a larger extent, railtour as the umbrella brand guarantees its customers the typical quality characteristics.

This strong brand is of great importance for the further development of the portal, in order in the next phase to incorporate, for example, hotels, which hitherto could not yet be booked via railtour. As they will carry out allocation of their room contingent in the internet themselves, room contingent management in the railtour back-end will not be necessary. As a result of this elimination, further costs can be saved and the hotels benefit from the opportunity of offering at extremely short notice rooms at cheap rates which, however, still generate a marginal return.

Many experiences from the traditional business of tour operating can be applied to the online business and can be drawn on to make decisions. Due to railtour's many years of experience, erroneous investment and "learning money" can be thus avoided.

Through continual further development and selective investments, the attractiveness of the booking portal is maintained at a high level and competitiveness is assured. Maximum care is taken to decide on the correct investment from a customer point of view while taking into account budgetary constraints.


Special features of the solution:
A special feature of the railtour booking portal which makes it different from other, purely informational media is that users can make a firm reservation direct via the internet at over 1,200 linked hotels and receive definitive confirmation of booking and price immediately.

Using search functions, categorised lists etc., hotels can be selected according to the user's individual needs; further detailed information about the hotels can then be accessed online. Availability of rooms and their respective, precise prices is given in real time, allowing the user to make a well-informed decision.

The connected hotels benefit from the well-known railtour brand and the associated option of addressing a range of travel agents and end customers who otherwise could hardly be reached to that extent. Room contingents can also be offered at short notice via the railtour booking portal; these rooms are offered below the normal rate but still generate marginal profits.


Changes:
In connection with the relaunch of the system in spring 2002, not only was the booking portal hooked up to the booking system in order to be able to issue end customers with guaranteed confirmations of price and booking, but also extensive facilities were realised for the simple and fast care and updating of data and content; these facilities are used by railtour employees (hotel or section manager).

Difficulties
The ERP in place and the available interface unfortunately do not allow access to the entire offering: as a result, only certain services are constantly available for online booking. Additional services such as, for example, train tickets or theatre tickets must be implemented separately in the front-end. This leads in some booking instances to semi-manual processes which require a high level of processing work.

Benefits
The price and booking guarantee for end customers must be considered as the greatest benefit from the relaunch and the internal integration. Simplified updating facilities provide end customers with more up-to-date information which in turn precipitates returns through increasing acceptance.

Lessons Learned
Frequent mistakes when setting up or developing an online project are due to lack of knowledge of the market and its peculiarities. That railtour has already been in existence for a long time and that the online activities are integrated into the classical business are aspects which give the company an advantage here. railtour can additionally harness its brand, which is well known in Switzerland; by doing so, an advantage results with regard to trust and credibility over other purely internet-based providers.

Continuous monitoring of the market, customers and competition enable fast reactions to changing factors and a targeted, selective deployment of investments.

railtour's greatest advantage over the competition lies in the back-end integration of the booking system, by means of which the same booking quality can be offered to online customers as they would receive if they booked through a travel agent. No other Swiss provider enables real-time access of some 1.200 hotels in Europe with subsequent booking facility available at any time by the traveller him- or herself.
Schneider; Bernd (2003):case study in: Schubert; Petra; Wölfle; Ralf; Dettling; Walter (Eds.): E-Business Integration – case studies in optimising business processes; Munich; Vienna: Hanser Verlag; 2003; pgs. 119 - 132.