Buy-side e-procurement solution: Raab Karcher GmbH
Raab Karcher GmbH is the leading construction materials and tiling/flagstones wholesalers in Germany. Since 2001 Raab Karcher has been pushing ahead with electronic communication with its suppliers. Unlike other companies, Raab Karcher immediately developed a solution for its core business areas, rather than beginning with the area of indirect goods purchasing. For the new system a concept was drawn up for a buy-side e-procurement solution closely coupled to the Raab Karcher ERP system while keeping the existing procurement procedures. Making the suppliers' catalogue data available proved to be the biggest challenge. The suppliers' connection itself could be effected flexibly and openly with a lightly modified standard product.
Background
The company Raab Karcher began in 1848 as a buying group for Saarkohle in Kaiserslautern and developed over time to become an international conglomerate, whose activities ranged from coal trading, construction materials and artificial flowers to operating petrol stations and supermarkets, as well as providing services in the field of security and facility management.

Today Raab Karcher GmbH focuses its activities on the traditional construction materials and tiling trade. As a full-line distributor and construction service provider, the company supplies the construction business via an extensive network of branches with standard products and system solutions. In 2001, almost 7,000 people were employed at the head office in Frankfurt and in the over 350 branches at home and abroad.

In addition to Germany, Raab Karcher also operates in The Netherlands, Poland, Hungary and the Czech Republic. As a subsidiary of the globally operating Saint-Gobain group – which also operates in the glass and high-performance materials sectors in addition to the construction materials industry - Raab Karcher has worked closely with other companies in the industry since 2000. With brands such as Point.P and Lapeyre (France), Jewson (U.K.) and Mercader (Spain), the Saint-Gobain group generated a turnover of € 14,824 million in the business segment of construction products in 2001, with an operating result of € 915 million. Raab Karcher contributed a turnover of € 2,114 million to this in 2001.


Industry sector, product and target group
After the boom at the beginning of the Nineties, the construction materials market has been in a massive state of decline since 1994. Surplus capacity in the production sector have led to a ruinous price war over the last few years. Due to the resulting margin shrinkage, optimisation of the value added chain and networking of industry and trade have come more to the fore. For this reason, both trade and industry were and are very receptive to the introduction of e-business solutions.

There were two other competitors in the field of group-organised construction materials wholesalers besides Raab Karcher GmbH in 2001, namely MĂĽhl AG and the construction materials division of BayWa AG. There are also a large number of small to medium-sized construction materials traders and system headquarters of small businesses which are used for volume bundling.

Raab Karcher offers a broad range of products covering all construction segments. The individual product segments are: carcass construction/structural engineering, roof and façade, civil engineering, (interior) extension, tiles/flags, wood, construction elements, garden construction and landscaping, construction machinery and tools, as well as natural construction materials.

The target group of Raab Karcher GmbH are professional customers, i.e. small craftsman's enterprises, small to medium-sized construction companies and large construction groups. Small to medium-sized companies and construction groups mainly differ in terms of the globality of procurement processes. While SMEs only work with one branch of Raab Karcher as a rule, the supraregional procurement processes of construction groups mostly involve various branches at the same time.


Procurement situation
Purchasing at Raab Karcher is characterised by an organisation system based on the division of labour. Strategic purchasing is carried out by the central purchasing department, whose tasks also include the acquisition of new suppliers, the creation of supplier contracts and the evaluation of purchasing information. Operational purchasing is carried out on a decentralised basis by staff at the branch placing the order. Orders are either made when warehouse stocks fall below the minimum level or as a consignment or drop order specially for a customer. The order is recorded in the ERP system by one of the 2,600 employees with ordering authority in the branches and then directly forwarded (so far mostly by fax) to the suppliers.

Suppliers are both regionally focussed small firms, such as small sawmills or gravel pits, and globally operating construction materials producers. The market for bulk commodities in particular is completely atomised. Each branch has its own suppliers in its catchment area. The stark regionalization of the market leads to a large number of suppliers. Thus, in mid 2002 Raab Karcher GmbH had over 13,000 suppliers. Approximately 80% of the purchasing volume is transacted with 300 strategic suppliers and 90% with 1,200 suppliers.
Importance of e-business in corporate strategy
Efficient handling of information management and trading transactions as well as the reduction of transaction costs are of central importance to Raab Karcher as an intermediary between the construction materials industry and the construction business. Therefore, the central data management department plays an important role in the company. The new e-business activities are seamlessly linked to this department and extend the catchment area and scope of action of central data management. 18 people were employed in the Central Data Management and e-procurement departments of Raab KarcherIn in mid 2002.

Raab Karcher GmbH is an innovative company in the construction materials trading industry, which aims to image its core processes electronically and create wide-ranging synergies and increased efficiency with its e-business solution.


e-business fields of application in the company
The e-business activities of Raab Karcher fall into three large categories: a sell-side solution, a specific solution for key account management and the e-procurement solution.

Sell-side e-commerce
A web-based shop solution was developed to enable direct entry of customer orders by customers. This B2B solution is geared to the needs of business customers and offers functionalities such as product search (using morphological criteria, for example), price quotation request and ordering. The shop system is fully integrated into the Raab Karcher ERP system. That means that the product catalogue in the ERP system is accessible via the system and orders are booked directly into the ERP system.

A special feature of the solution is the incorporation of the branches. Thus, branches can define specific ranges. After each customer has been allocated to a certain branch, the customer is offered the ranges of this branch to start with. It is still possible for each customer to image the price conditions agreed in the special basic agreements in the system.

Key account management
A specific system was implemented to image supraregional procurement processes with major clients (construction groups). The main task in this system is the product range comparison, as suppliers frequently have a narrow delivery area, whereas major clients plan and order on a supraregional basis.

E-procurement
The purchasing process traditionally is one of the key functions in a trading company like Raab Karcher. A solution for Raab Karcher's core business was developed within the scope of e-procurement activities. While maintaining the previous ordering processes, it is now possible via the ERP system to send orders directly to the construction materials suppliers and also to exchange order confirmations, delivery advice notes and invoices electronically. Above all, the solution is to link up the 300 strategic suppliers of Raab Karcher.


Partners
Raab Karcher mainly works with four partners in the fields of central data management and e-business.
Stinnes-data-Service GmbH (SdS), based in Mühlheim an der Ruhr, developed Raab Karcher's ERP system (BHS - construction materials trading system) individually, operates the system in its computer centre and provides Raab Karcher with a permanent team of developers to further develop the system.

ieQ-network AG from MĂĽnster implemented the e-shop solution and maintains this software.

InnoP GmbH from SaarbrĂĽcken developed a catalogue and editing module, which is used by the Central Data Management department for data enrichment in addition to the ERP system (e.g. to build image databases and to create print catalogues from the enriched database).

Intermoves AG from Paderborn was and is in charge of planning, implementation and maintenance of the e-procurement solution. Besides supplying the technologiy, Intermoves also handles coordination of processes, mappings and communications channels with suppliers.
Specifications and framework conditions
Whilst most companies concentrate on the purchasing management of office materials and other indirect goods, Raab Karcher has from the outset pursued a significantly more far-reaching strategy of electronically imaging core processes.

To do this, the local ties of many suppliers and the differing product range structures of the branches had to be taken into account. The idea was that each branch would be able to transact its orders electronically with individual regionally-based suppliers.

To ensure swift introduction into the large decentralised organisation structure, the existing order processes were to be changed as little as possible. Authorised employees at Raab Karcher were to continue generating or re-entering the purchase orders in the ERP system from the incoming orders. Only transfer to the suppliers and the retransfer of confirmations, advice notes and invoices were to be converted to a purely electronic system. The existing inter-company processes were to be completed with greater efficiency and the process costs were to be reduced. Availability and also methods for locating stocked articles were to be improved.

As in most companies, the problems Raab Karcher faced in relation to procurement processing were caused by the largely heterogeneous data structures and the differing interfaces of suppliers' data processing systems. In this case, a uniform solution had to be found that could support all existing formats.


Processes, Roles and Functions [Ordering process]
Orders were previously processed as follows:
The order is entered into the ERP system or confirmed by an authorised employee in a branch and then forwarded to the supplier by fax from the ERP system.
The supplier confirms the order of the branch placing the order with an order confirmation, containing details of price, volume and delivery date. The confirmation is checked manually against the order by the purchasing department.
After the goods have been dispatched by the supplier, the supplier sends a delivery advice note to the ordering branch. This contains information about the actual volume dispatched, precise delivery time and information such as the telephone number of the delivery vehicle. Deviations from the original order must be stated manually by the purchasing department.
Suppliers' invoices are sent directly to the purchasing branch where they are entered into the inventory control system after being checked manually. After the invoice has been checked by a second employee and released, it is processed further and archived by the central filing department.
When the previous manual solution was in operation order confirmations and delivery advice notes were seldom provided by suppliers.

The aim of the e-procurement solution is to support the processes described above. Enquiries to suppliers about stock levels and support of the payment process were consciously left out to simplify the project. The plan is to include these functionalities in subsequent versions.

The first difference compared to the previous process lies in the handling of products which are not entered in the database of the ERP system. Unlike the previous procedure whereby products were entered with collective numbers with imprecise product descriptions which were not machine-readable on either side, products are now searched in an additional product catalogue and once the product is retrieved its data are transferred to the ERP system.

The second difference becomes evident when the order is placed. Unlike the previous procedure, where the order was printed out from the ERP system and faxed to the supplier, it is now sent directly to the company's ERP system if they are connected to the system. Conversely, orders and invoices from suppliers are tranferred directly to Raab Karcher's ERP system. This invoice transfer significantly reduces the workload in relation to the entry and processing of data in the central filing office and accounts department.


Electronic product catalogue
Purchasing orders must contain clear product identifiers from suppliers (e.g. article numbers) in order to be processed automatically. High-quality catalogue data is necessary for this purpose.

An operational data volume of 220,000 data units in the ERP system forms the basis of the product catalogue at Raab Karcher. This central database is maintained and enriched (e.g. with morphological information or image information) by a team of 14 employees at Raab Karcher. The e-shop is fed by the database and print catalogues are compiled from it.

In addition to the 220,000 data units in the operational volume, there are roughly 5,000,000 products which can be and are ordered from the suppliers. Thus, in the case of the supplier Velux, for example, 51,000 products are available but only 1,200 of these are entered into the ERP system.

With regard to purchasing orders, four different constellations can be identified when Karcher product numbers (i.e. products are entered into the ERP system) are allocated to suppliers' product numbers:
Both product numbers exist and are entered into the Raab Karcher ERP system (operational product stock)
Product number is available from supplier, but the product has not been entered at Raab Karcher
Product exists in the operational product stock of Raab Karcher but is no longer available from the supplier (old stock which the supplier no longer has in its product range but which Raab Karcher still has in stock)
Products manufactured to specification (no product number issued by either Raab Karcher or by supplier)
Products which are not recorded in the ERP system or which cannot be found by ordering parties, were hitherto ordered using collective numbers which at least the supplier could clearly identify. Products were identified by means of free text entry. As in this instance the supplier product identification necessary for automised processing was missing, an extra implementation was necessary at this point in order to implement the e-procurement solution.
Besides entry into the operational article master in the ERP system, the solution implemented at Raab Karcher allows import of suppliers' catalogues into a new system called PRINS (Product Information System). The aim is to have basic information (product number, EAN, product description, unit volumes, gross prices) available in this system for all a supplier's products. In addition to this basic data, morphological information and product docmentation are also to be made available in this way in future. As of mid 2002, PRINS already contains approximately 300,000 entries; the system is designed for 2 to 3 million entries. Unlike the operational article master in the ERP system, the products in PRINS are not actively updated by Raab Karcher. Suppliers provide catalogue information of their own accord and import and integration runs automatically.

When a purchasing order is entered, the ordering party can generate a positions list entry in the ERP order from PRINS, which continues to be executed using collective numbers, but which codes the product information so that the procurement solution and above al the supplier's ERP system can work with it. The operational article master is not made superfluous through the use of PRINS, but continues to serve as a basis for the shop and the entire incoming goods system.


Communication with suppliers
In addition to the catalogue solution, the processes at Raab Karcher and at the supplier's premises need to be linked up. The procurement solution will then support the ordering, order confirmation, delivery advice note and invoice issue processes.

With regard to the protocols and communications media, there were two possible alternatives: either Raab Karcher stipulated a solution to be used by all suppliers, or a solution should be devised which could support varying protocols and media.

Raab Karcher decided to support different systems in this case. Previous investments by suppliers in ERP systems with e-procurement interfaces was to be safeguarded and the connection of new suppliers was to be made as easy as possible.
Redesign of processes and implementation procedure
Due to the objective set that ideally there should be no change to the way employees at Raab Karcher execute orders, the solution was divided into two: Stinnes-data-Service, responsible for the ERP system, realised the catalogue management system PRINS described above. Simultaneously, a partner was sought for realisation of communications with suppliers.

After the project was put out to tender, Intermoves AG was selected; decisive criteria for this decision were the extensive experience and activities of Intermoves in the procurement area of the construction materials trading sector and the company's familiarity gained through these activities with the intricate interconnections between processes in this market. Initial talks commenced in early summer of 2001. After establishing the specific requirements and the realisation alternatives, the project commenced in October with the modification of Intermoves' standard software ProcurementConnector to Raab Karcher's individual specifications. The first orders were delivered during real operations to a supplier by EDI on 19 December 2001. Raab Karcher commenced with the roll-out on 15 January 2002.

60 suppliers are expected to be linked in 2002 to the e-procurement solution. Thus a transaction volume of approximately 100,000 orders per year should be attained.


Software solution /Programming [System architecture]
A multi-vendor product catalogue for the buy-side solution was compiled with the aid of PRINS. Stinnes-data-Service realised access to this as an integrated element of the ERP system. Thus, integration of the user interfaces was also assured. The ERP system was extended by SdS so as to enable retrieval of order entries in the PRINS system and automatic feed of PRINS information into order forms. Suppliers can publish their product catalogues using catalogue standards such as Datanorm and in future BMEcat.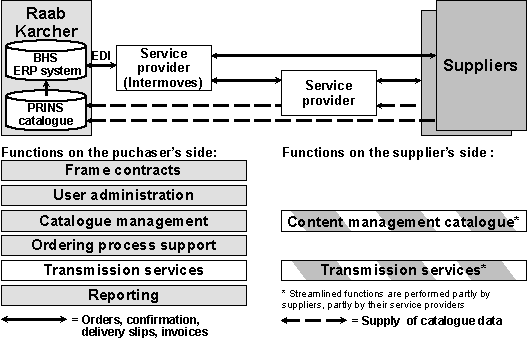 Fig. 4.1: Distribution of tasks in the procurement solution

To connect suppliers to Raab Karcher's ERP system, an Intermoves proprietary development called ProcurementConnector was used. It is completely Java-based and supports all conventional data formats (EANCOM, BMEcat, opentrans, SAP-iDoc, structured ASCII, etc.) and communications media (e-mail, X.400, ftp, http, etc.). ProcurementConnector enables data communications for all steps in a process used today or planned in the future, from availability queries to remittance advice slips. The sub-component iConvert realises here the conversion of messages from the company's own ERP system into EDI formats, flat ASCII formats, or other standards and back again.

The standard product had to be modified for the specific characteristics of the construction materials market and for the Raab Karcher ERP system. One of the main requirements was the integration of real-time status reports. While in other application scenarios the breakdown of communication lines leads to repeat consignments of orders, at Raab Karcher notification of the ordering party in the case of a fault occurring is necessary due to sometimes time-critical processes. In this way the ordering party can decide whether an order should in fact be sent by Fax.


Technical Platform and Architecture
The ERP system and PRINS are hosted by Stinnes-data-Service in MĂĽhlheim. ProcurementConnector is still hosted as at mid-2002 at Intermoves in Paderborn on a Linux cluster. It is planned in future to run this system at SdS in MĂĽhlheim, too.
Communication between the ERP system and ProcurementConnector is effected by means of a FTP protocol on a dial-up line.

Communication of ProcurementConnectors with suppliers currently occurs via e-mail protocols and via Telebox (X.400 VAN der Deutschen Tele-kom). ProcurementConnector allows additional communications channels if needed.

Transmission and integration of the catalogue data from suppliers to Raab Karcher is currently still effected manually via e-mail or CD-ROM. However, an automised process with tools from SdS or Intermoves is planned.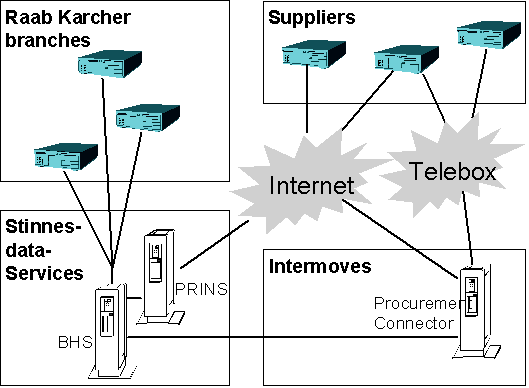 Fig. 4.2: Technical platform and architecture
Maintenance
Agreements with strategic suppliers on delivery of catalogue data are in place. These agreements stipulate an assured data quality. Should this quality not be provided, the data are repaired at the supplier's expense.

New suppliers who are to be connected to the system receive technical assistance from Intermoves, particularly on matters such as harmonisation of data formats and possible add-ons or modifications of the ProcurementConnector solution. In the case of a few suppliers Intermoves or another service provider takes on operation of transmission services.
The data management group at Raab Karcher takes care of updating the data in the ERP system. This group is also responsible for analysis of which data should be carried over from PRINS into the operational article master in the ERP system (qualified list inclusion and exemption management).


Benefits
In the previous manual procurement process there were areas of significant inefficiency which led to increased expenditure in terms of both time and cost. Thus, transmission of purchasing orders by telephone or fax resulted in a high number of errors due to imprecise product description, communication errors and misinterpretations. Order confirmations and delivery advice notes which simplify matters for the employee and enhance customer service were seldom issued by the supplier. Manual entry and allocation of invoices held further optimisation potential.

The aim of e-procurement at Raab Karcher was primarily to reduce process costs across the company. That means both a reduction in the costs incurred during the procurement process internally, a reduction in process costs at the supplier's premises and the associated participation of this cost advantage in achieving a competitive edge.

To do this, Raab Karcher conducted a process cost analysis. The time taken for for the various process steps was calculated with or without e-procurement in relation to the various types of procurement:
warehouse procurement:
manual process: 41-54 minutes, e-procurement: 26 minutes
consignment procurement:
manual process: 45-50 minutes, e-procurement: 28 minutes
drop procurement:
manual process: 27 minutes, e-procurement: 16 minutes
By reducing the time expenditure, a clearly quantifiable benefit is produced.
Other less quantifiable areas of benefit potential are created by reducing error frequency in the ordering process, through electronic availability of suppliers' catalogue data in PRINS, which can also be used for sales advisory purposes, and by establishing an improved appraisable overview of ordered articles (definite product numbers instead of collective numbers), with which a targeted further development of the operational item master and therefore the active sales range becomes possible.
Special features of the solution
The Raab Karcher e-procurement solution stands out due to its consistent further development of the already existing systems. The previous ordering process was retained and only supplemented in the places which are required for automatic data exchange with suppliers. To avoid jeopardising the stability of business processes, the concept envisages developing the platform in small steps. Other functions are to be supported in the medium term, such as, e.g. payment transactions and stock queries.
Another important feature of the Raab Karcher solution is that a conscious effort has been made to achieve an active partnership with suppliers. As an initial gesture on Raab Karcher's part, a flexible e-procurement interface which supports various exchange standards and communication channels was provided. Suppliers undertake to provide high-quality catalogue data.


Lessons Learned
Implementation of the e-procurement solution has shown that it was very easy to connect the very varied types of systems operated by suppliers using the technolgy offered by Intermoves. Communication and inter-operability between the Raab Karcher ERP system and the suppliers' system posed no problem at all. In addition, the flexibility of the solution had a positive effect on the motivation of suppliers to participate in the conversion.
Another positive aspect was the fact that the support of simple processes such as transmission of orders, order confirmations and invoices had begun. Successes could be achieved quickly in these areas in contrast to complicated procedures such as queries concerning stock levels.

The biggest problem proved to be the quality of catalogue data. The complexity of this was underestimated. A few areas of weakness concerning suppliers' data, of which they were not aware, were also discovered during the first few months of operation.
Having learnt from experiences gathered during implementation, those in charge at Raab Karcher will in future pay more attention to solving the catalogue data problem than was previously the case and will start to plan this topic earlier. Suppliers will also be included in the planning phase at an earlier date.

Thus, discussions have started as to how suppliers can be supported in their catalogue production in the medium term. The company Intermoves can offer a solution for this called Produkt Catalog-Sync, which provides suppliers with tools for catalogue data processing.
The company still intends to use a web-based e-procurement portal solution from Intermoves in future to connect smaller suppliers. Thus, it will be possible for suppliers who do not operate an ERP system with an external interface to take advantage of e-procurement. This solution would support functions such as email notification and web EDI for retrieving orders and for generating confirmations, delivery advice notes and invoices.
Koch; Michael (2002): Raab Karcher Datacon Case Study; in: Schubert; Petra; Wölfle; Ralf; Dettling; Walter (Ed.; Procurement in e-business; pp. 61-74; Munich; Vienna: Hanser Verlag; 2002.